As a low budget mockumentary, Seaside Town is a cute demo of what you can do with £12,000 and 155 enthusiastic participants from the local community. Director Warren Dudley and the producers wanted to put their hometown on the map. The result, Seaside Town, was originally a web series of six 12-minute episodes, but you can watch it on Amazon Prime as a 57-minute movie with the title My English American Adventure.

In the story, a very convincing Hannah Bang Bendz plays Keeley Jones, an American USWNT soccer star. She is sent to Newhaven to learn about coaching soccer at the oldest football club in England. Once there, she stays with Manager Bob Riley (Roger O'Hara), who it turns out is managing U10s and doing a rather poor job of it. In addition, Newhaven Football Club is about to close due to bankruptcy.
But in true USWNT fashion, Keeley faces all the problems with a positive can-do attitude. For example, she teaches the children how to do a goal celebration even though they haven't scored a goal all season.
Hannah Bang Bendz is so spot-on that at first, I thought the film was a documentary and that she was a real USWNT player… until she met the bumbling Riley. Roger O'Hara is also dead pan convincing as Manager Bob Riley. There is very little soccer in the film, even though Bendz is multi-talented and a kick boxer in real life.
The ending doesn't feel as well-planned as the rest of the film, but Seaside Town provides an hour of pleasantness. The producers felt that Amazon picked up their film because of the local community participation, the crossover appeal of a story of an American learning about English football, and the film was just in time for the 2019 Womens World Cup.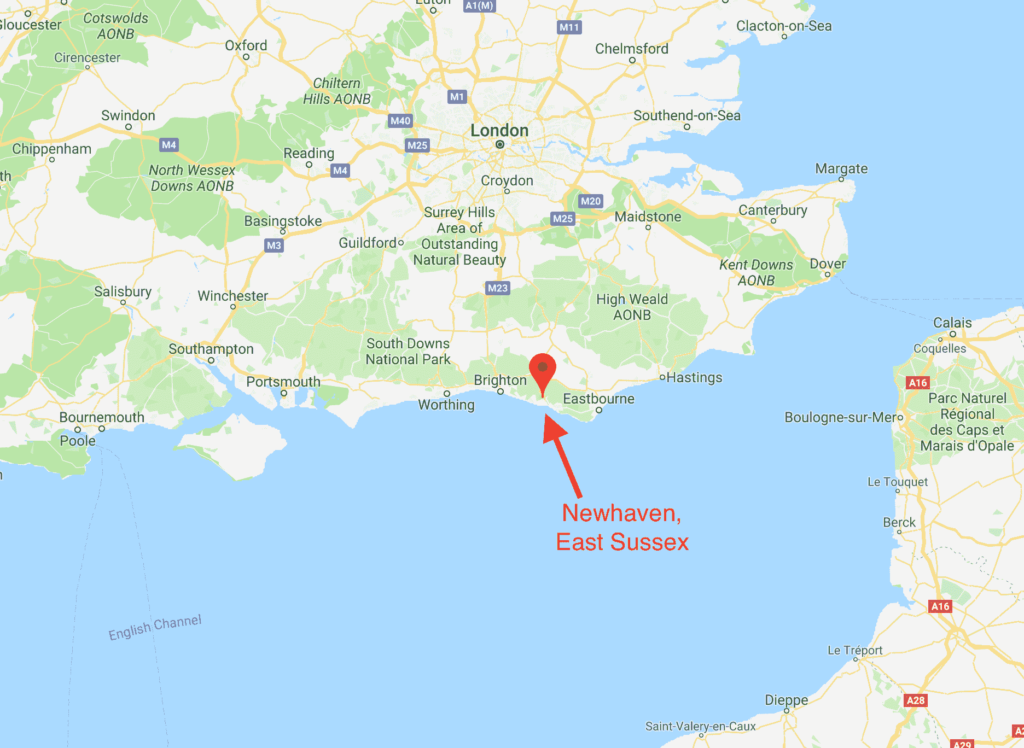 In accordance with the goals of Newhaven Regeneration Group, please note that Newhaven is a small port town in East Sussex, England. It's about 50 miles south of London, on the English Channel, population ~12,000.
6 Soccer Movie Mom Rating = 6
Resources: