I don't normally review biographical documentaries, because they tend to be marketing vehicles more than, well, documentaries. Becoming Zlatan (Den unge Zlatan) is an exception and worth your time if you are a fan of Zlatan Ibrahimović.
What makes Becoming Zlatan so intriguing is that it only covers the first 5 years and 3 clubs of his football career. Filmmakers and brothers Magnus and Fredrik Gertten had created a 1998 documentary about Malmö FF and its fans. They immediately saw that Zlatan was a unique character but of course had no idea how he would turn out.
With bountiful club access, they recorded footage and interviews while Zlatan was still in high school and playing on Malmö's first team. Their perspicacity and luck resulted in a treasure trove of film as they followed him, zits and all, from Malmö to Ajax and then a bit at Juventus.
From the early footage, it is apparent that Zlatan today is not much different from the 17 year old Zlatan. The filmmakers also interview players (both friends and competitors) from those early years, who also attest to the constancy of Zlatan's character. His personality and confidence were there from the beginning, and it is a bit of a surprise to see that the bigger-than-life superstar we know is quite a loner.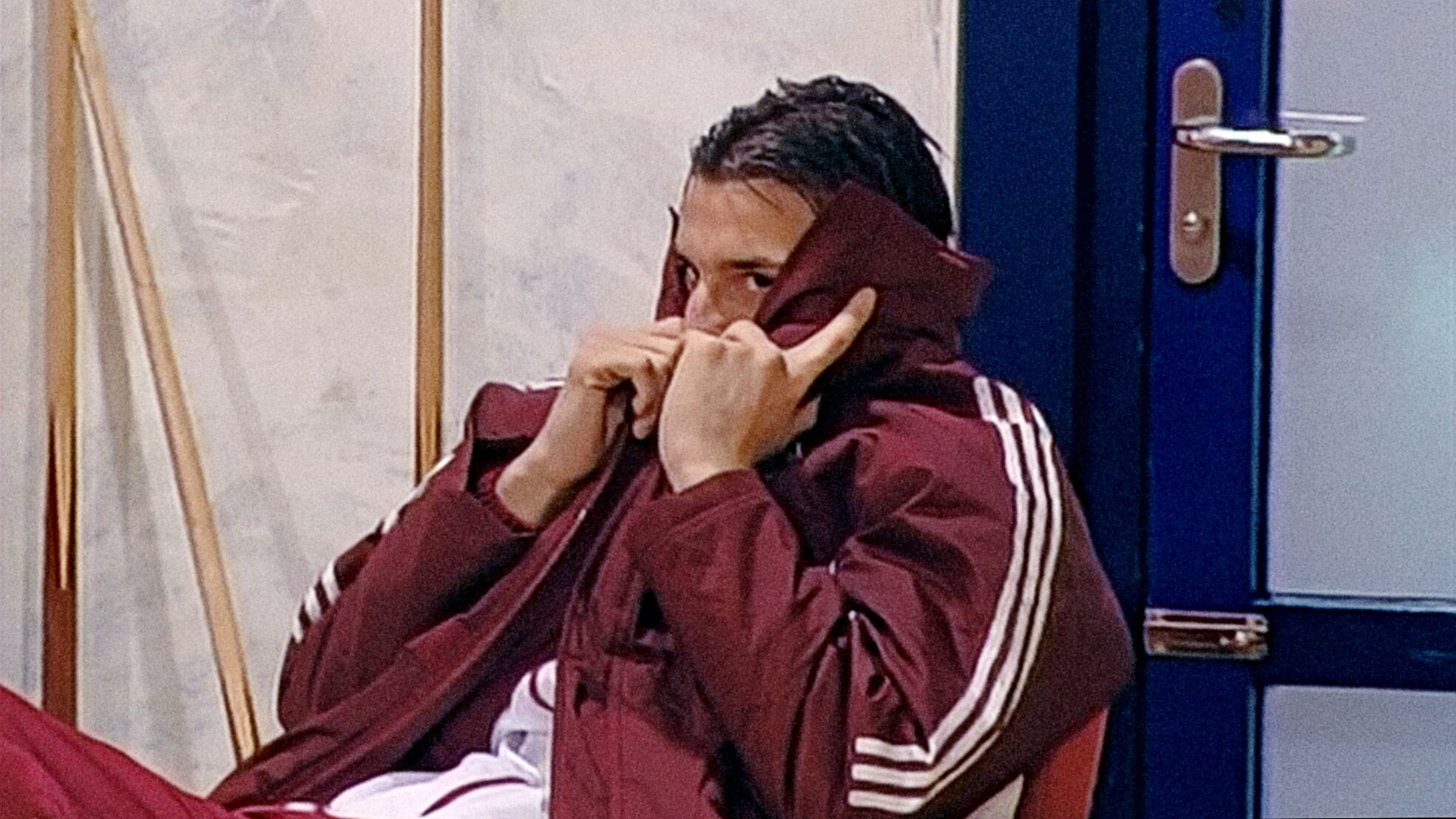 One of the interesting shots is when Zlatan is required to socialize with his teammates and pretty much hides behind his jacket. His preference is to stay in his apartment and play video games. Well, maybe that is true for many young men.
Another aspect of Zlatan is that the thug in him still seeps out on the field occasionally. The film captures two of the early controversies that lead him to an early departure from Ajax. But if you read his wikipedia page, you realize that ugly red cards and early departures from a club are Zlatan's life pattern. However, under the management of agent Mino Raiola, the superstar's bad behavior does not seem to have affected his income, as he has been one of the highest paid footballers in the world.
Zlatan: always worth the price of a ticket
So this is a fascinating film, and watching Zlatan play is always worth the price of a ticket.
Zlatan only recently caught my attention after joining the LA Galaxy. Upon signing, he announced that LA now had a God. After Le Bron James signed with the LA Lakers, Zlatan tweeted that Los Angeles now had a God and a King.
Zlatan has brought a lot of attention to MLS, not just for his interviews and tweets off the pitch, but also for his performance on the field. The Galaxy this season has a woeful defense, but it appears the 36 year old Zlatan has resolved to score more goals than his defense gives up. It makes for some pretty outrageous games.
In Jun-2018, Zlatan and the Galaxy came to Stanford Stadium to play the San Jose Earthquakes in the annual El Classico. Relatively speaking, the Zlat looked like a U14 player among U11 boys. In the first minute of play, he was about 10 yards outside the box but marked by Kevin Partida, a slight 5'6" left back. Zlatan kicked the ball into the goal with so much force and pace, that all the Quakes fans around me giggled in a mix of awe and embarrassment.
However, based on Zlatan's life patterns, I doubt he will be at the Galaxy past the 2019 season. If he stays in LA, it will be for a career change. I predict he will be the next Vinnie Jones.
So we can enjoy Zlatan play live now in MLS, and watch this film to see how he began. But becoming Zlatan? Nah, this film shows that he was always Zlatan.
8 Soccer Movie Mom Rating = 8
Resources: