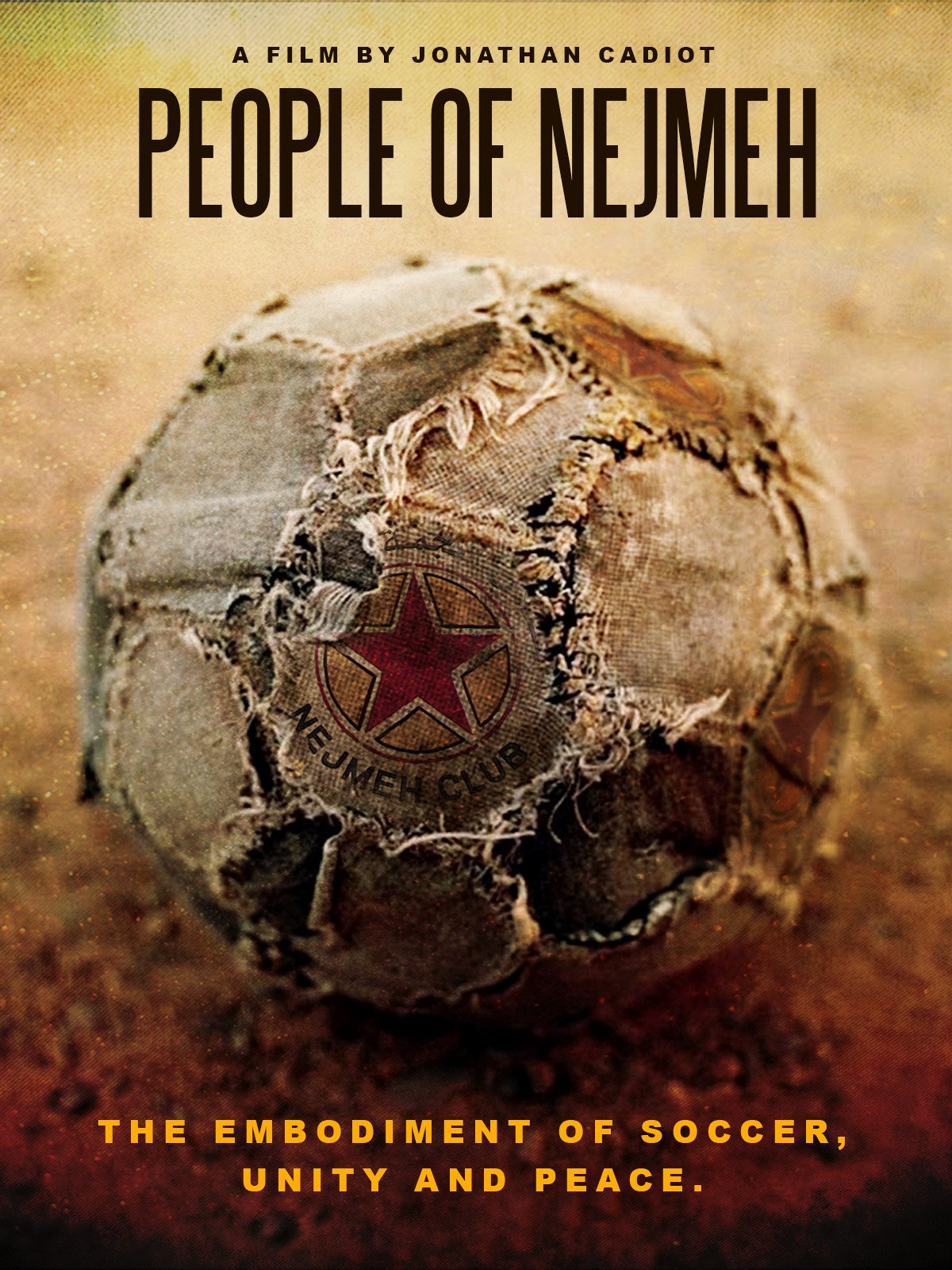 Throughout this website, the football stories of underdeveloped countries often reflect their nation's politics.
Even in developed nations, politicians use sports to bolster approval, because everyone loves a winner. Elections need to be carefully planned around major sports events. For example, don't copy Brazil, who scheduled elections to follow the 2014 World Cup. Brazilians ousted its politicians after their team's debacle. Learning from that, Putin has instead planned his next re-election to be held in advance of the 2018 World Cup that Russia is hosting.
So the story of Nejmeh FC is quite unusual, especially in the Middle East. Nejmeh, which means "The Stars", was founded on the principle that it be a club for all people and all religions. For decades, it was the only non-sectarian club welcoming Sunni, Shiite, and Christian players and fans in Beirut.
Director Jonathan Cadiot and writer Youssef Yaacoub have assembled a riveting story of a club whose fans have clung to its founding principle despite almost 50 years of civil war, occupation, and massive refugee influx. Cadiot's film is also a history lesson, showing these periods of strife and how they affect Nejmeh FC and its people.
For example, in 1982 the Israeli Air Force bomb and destroy the Sports City Stadium because it is being used as a Palestinian warehouse and training facility. In 1986-1987, players join the off-field fighting between Shiites (Hezbollah) and Sunnis (Amal), yet they continue to play together for Nejmeh FC on the pitch.
Sadly, after the Israel-Lebanon conflict in 2006, the team of all faiths instead becomes a club of one clan, the Sunni Future Movement. Fan groups are not allowed in the stadium until 2014. Still, ardent fans continue to hope that Nejmeh FC will return to its diverse roots. Says one fan,
"A man can change his family, his religion, his house, his wife, his children, whatever. But he can't change his football team."
For the completely opposite approach to diversity, watch the 2016 film Forever Pure about Beitar Jerusalem, whose supporter group enforces racism.
In Arabic, French and English with English sub-titles
Title in French is Le Peuple de Nejmeh
52 minutes
Soccer Movie Mom Rating = 8
Resources:
Released: 2015 (France TV)
IMDB: N/A
Director: Jonathan Cadiot
Stars: Anis Radwan, founder
Watch the Trailer
On the film's Website, there is a video where Youssef Yaacoub explains why the film was made. I'm so sad my French is not good enough to understand him.