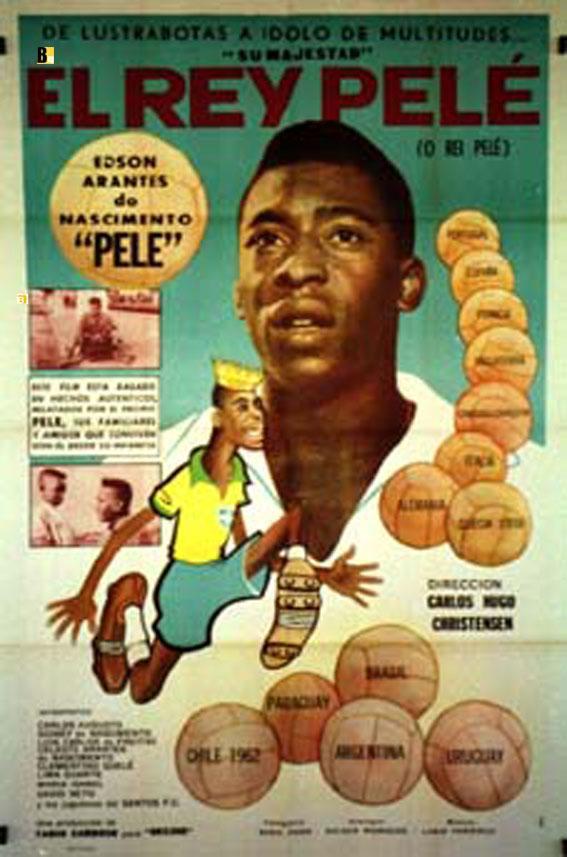 O Rei Pelé, or Pelé the King, is a good resource, showing Pelé's life and many goals. As I didn't become a soccer fan until 1999, I had never seen Pele play except for in the movie Victory.
I think one of the reasons Pele was so good for his time is because his thighs were probably twice the size of everyone else's, even though he is only around 5'7″. Plus, the video shows how very coordinated and athletic he was, with quick feet. You can understand the comparisons to Messi (except for the thighs). To see how athletic he still was in his 40s, watch Hot Shot.
The DVD from Netflix appeared to be a copy of an old videotape.
3 Soccer Movie Mom Rating = 3
Resources:
Release Date: 1962
In Brazilian Portuguese with English subtitles
Also known as O Rei Pelé or Pelé the King
Director:

Carlos Hugo Christensen