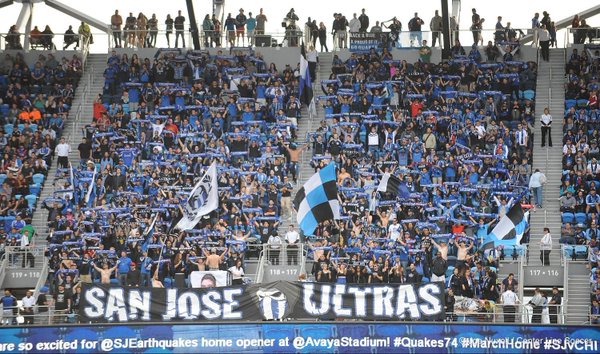 American owners of sports teams tend to forget that,
Without fans and supporters, there would be no sports heroes.
It's too bad MLS, NFL, and many EPL owners don't seem to appreciate fans very much. According to Forbes, television revenue has become such a large income stream that 10 of the EPL teams would still be profitable even if their stadiums were empty. Thus, the bigger name sports teams aren't concerned about pricing their working class fans out of the stadium.
Another issue is that clubs want atmosphere, but they need fans to toe the line. The whole point of hooliganism though, is to break that line whenever possible. On the Ultras-Tifo website, hooligans self-report incidents.
Many filmmakers see the value of fans and the stories in fan culture. As a result, I have reviewed almost 20 soccer and football movies that explore supporters groups and what they contribute to the sport and the clubs. Or how the fans are misused by clubs or politicians. Or the films capture the crazy things fans do because they are such crazy fans.
Following is a list of the movies I have reviewed that focus on the Fans.
Hope you enjoy the show!